Made from Fiberglass laid by hand, blank Boats come equipped with Handles, and Flotation Foam in the ends. Available in a number of different Gel-Coat Colors. Additional options include Stabilization Holes, and Bungee/Grass Cords.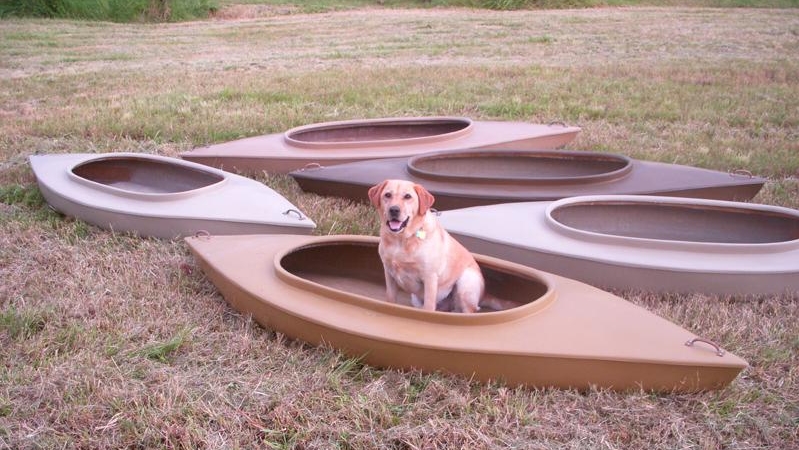 Weight: 50lbs or less.
Length: 9' 8"
Beam: 38"
Height: 11"
Cockpit: 4' x 2'
Capacity: 350lbs
Camoflauge Boats in FL will be a Green & Brown combination and Boats further North are generally Brown with Khaki. Custom Paint is available to your liking, along with Hand-Painted Nose-Art.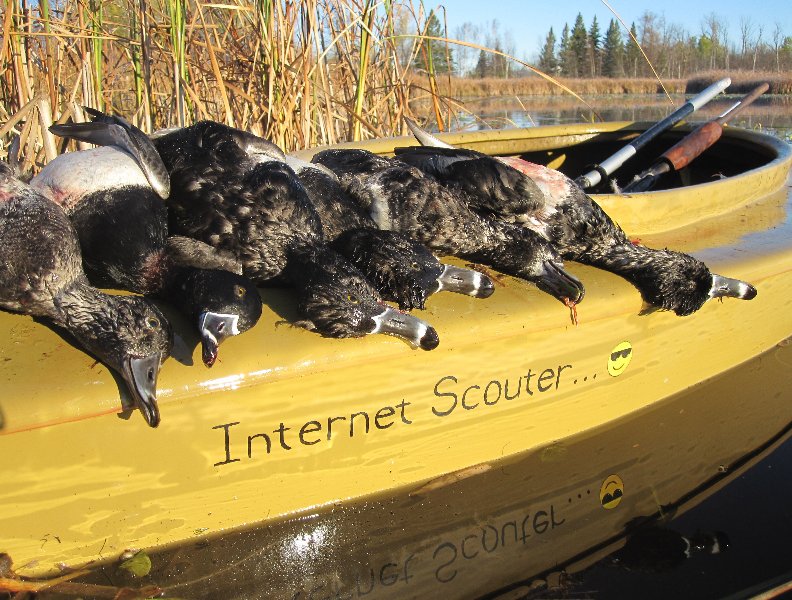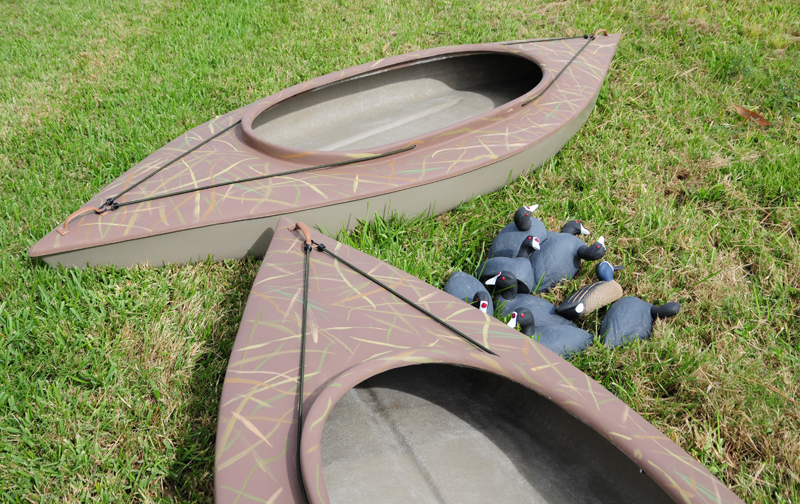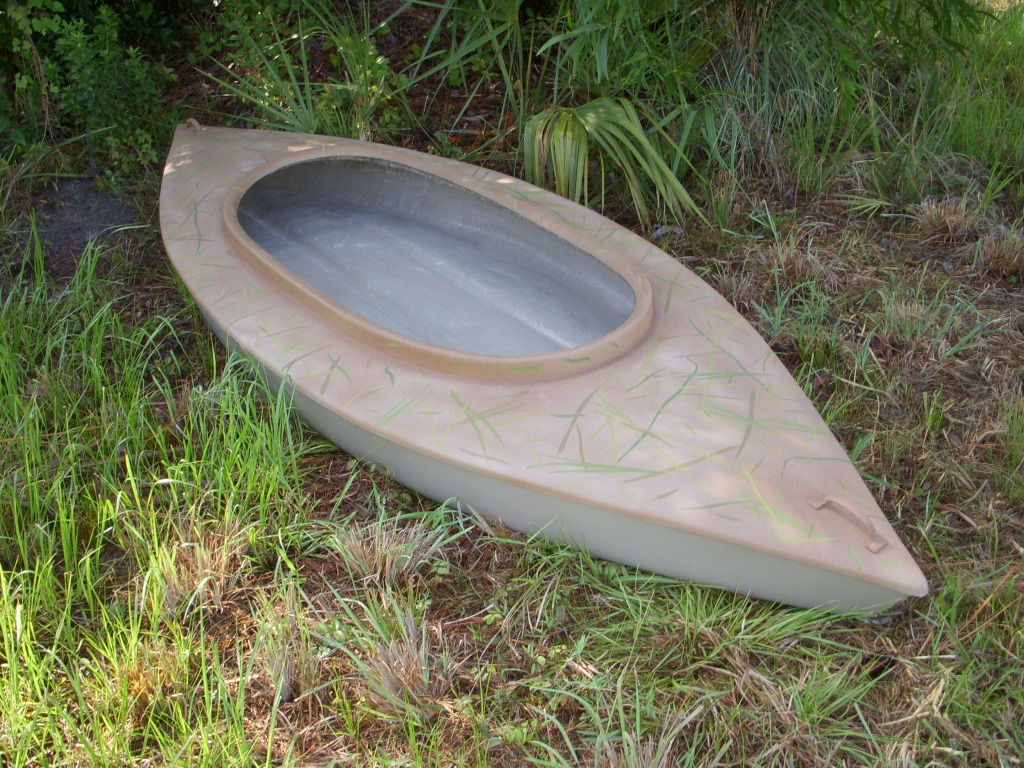 The Hull has a Keel, and Strakes molded in and tracks very well with a Kayak Paddle. The squarish Chine makes it very stable, and can be poled as well as Paddled. Very low-profile and stealthy.